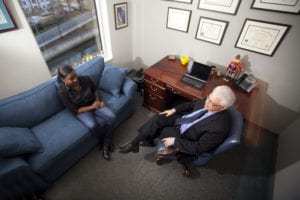 At Raleigh OB/GYN Centre, we offer Family Planning services to our patients. For different patients, the term family planning can mean a number of things. Whether you are ready to start a family, or interested in pregnancy prevention, our physicians can counsel you in detail about your options. At Raleigh OB/GYN Centre, our team is dedicated to providing patients with personalized care, which includes listening to our patients wants and needs, and responding accordingly.
Family Planning Services
Through our family planning services, our physicians provide patients with educational resources and counseling on a variety of women's health matters, such as contraception and pregnancy.
Family Planning includes the following services:
We offer a wide range of birth control options and will provide patients with options that fit their lifestyle and needs. Birth control options include: Mirena,  Kyleena, Nexplanon, Nuvaring, Paragard, and/or Liletta
Management of unintended pregnancies
Through in-office counseling, patients with unintended pregnancies are provided support, information, and pregnancy options.
Management of abnormal pregnancies
For patients who are faced with abnormal pregnancies, we provide detailed information, comprehensive counseling, and support.
Management of miscarriage
In the case of a miscarriage, we provide patients with treatment of first and second trimester miscarriage.
Contraception for women with complex medical issues
For patients with medical conditions that make contraception a challenge, we provide consultations for complex contraceptive care.
Family Planning Procedures Performed 
There are many options for preventing pregnancy. We offer a full range of contraceptive options. In addition to prescriptions for birth control, we also offer long acting contraceptives such as:
Birth control implants and removal

IUD insertion and removal

Birth control shots

Sterilization Procedures
To Learn more about a procedure listed, please contact our office.
Patient Education
We believe that patient education is an invaluable tool. For that reason, our providers provide patients with the information necessary to make informed decisions about their health and body. If you are interested in learning more about our Family Planning services, we invite you to contact our office today.
Learn More About Family Planning at Raleigh OB/GYN Centre
If you are interested in scheduling an appointment with one of our Family Planning experts, request an appointment online or call our office today to speak with a staff member. When you chose Raleigh OB/GYN Centre for your Family Planning needs, your health and your individual needs come first. We look forward to seeing you at your appointment.